Dexter just can't get enough sleep ! He took a "nap" at 1:15 PM, woke up at 6:15 PM for a bottle, then 9:30 PM, then 2:00 AM, then 5:00 AM, and woke up at 9 AM ! He either fell asleep as he was drinking or stayed awake for a short period of time and then fell asleep. Chris says it's a growth spurt.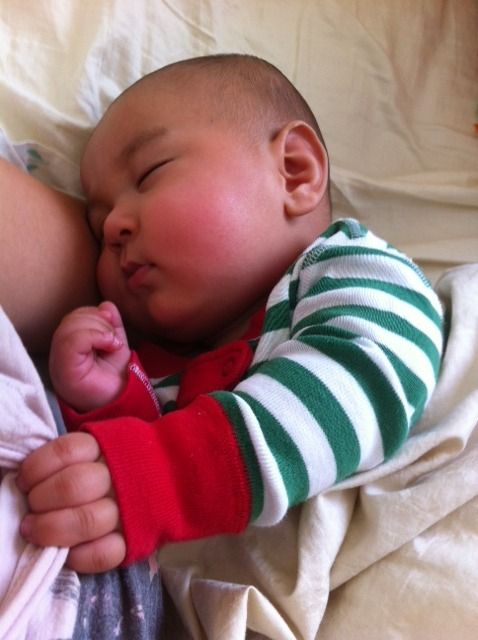 I was excited to try the boppy today but I'm not sure that Dexter has taken to it yet. He sat in it on the bed next to me for a little bit but then started to fuss. However, later in the afternoon, I put him on his tummy over the boppy (thank goodness for bibs since he drooled all over) and he seemed to like that better than being flat. I think ... but I still think it's a pretty good purchase (much better than some other ones I made and never used).
Dexter had a bath today (first one in three days) and he enjoyed it as usual, though I think I kept him in there a little bit longer than usual .. he got pruny !